Building a Career as a Quantity Surveyor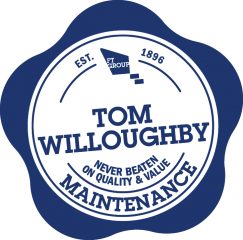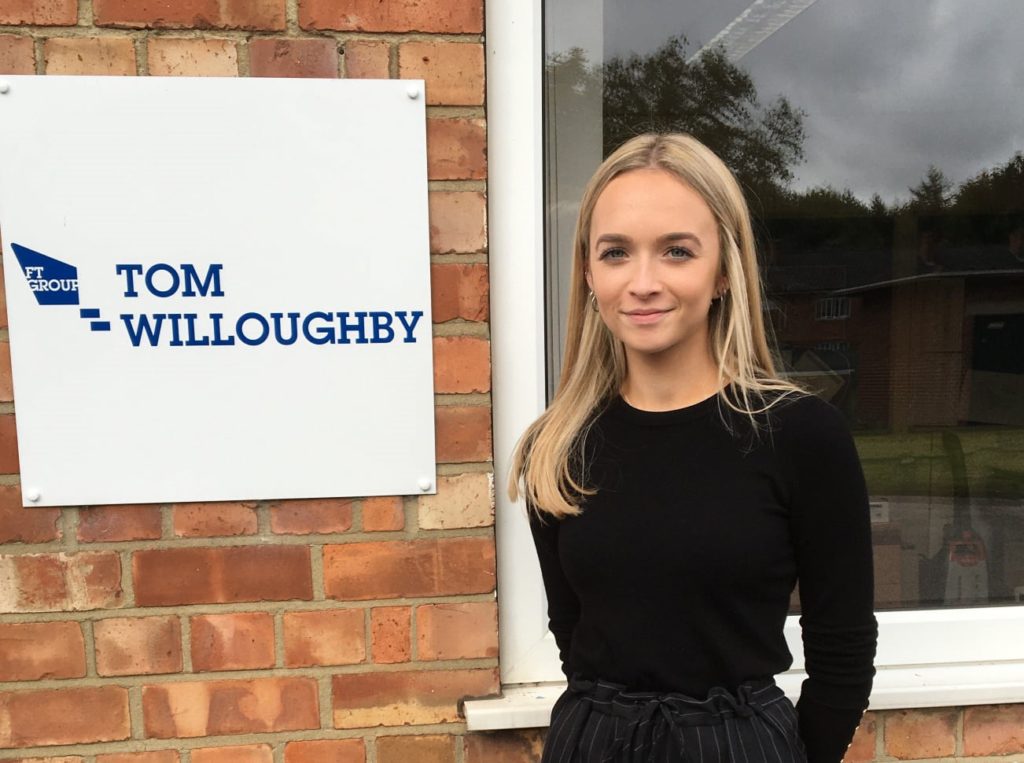 Megan Lightfoot is working towards a career as a quantity surveyor after achieving a degree apprenticeship with Tom Willoughby Ltd.  Working in the Regional Prime Contract, based at Catterick, Megan is part of team that deals with commercial processes related to jobs for the Military of Defence.  Their role is to respond accordingly, whether it be urgent priority jobs or pricing up for larger scale contracts, involving all aspects of procurement and finance.
Megan, who left Richmond Sixth Form College in the summer, following her A-Levels, has started in the role as a Commercial Assistant to gain experience within the construction industry at a commercial level.  She will progress to Trainee Quantity Surveyor after her first year.
Megan's role involves a combination of both office and site work. She prepares site files in the office for the engineers to take to jobs and covers all the commercial aspects.  When required, she goes out to site to assist in the development and implementation of commercial risk management procedures and to prepare work proposals and tenders.
Prior to securing her position with Tom Willoughby, Megan had been accepted at Northumbria University on the quantity surveying degree with her grade B A-levels in Maths, Economics and Geography. Megan said: "Northumbria was where I really wanted to study and the staff at college were really supportive in helping me with the application process to ensure I secured my first choice place. I am therefore delighted that my degree apprenticeship is based at Northumbria University, so I now have the best of both worlds – being able to gain valuable work experience as well as the important qualifications."
Part of the FT Group, with the head office in Northallerton, Tom Willoughby currently undertake the general response maintenance and planned preventative maintenance tasks for the MOD at Catterick Garrison and RAF Leeming, handling more than 31,000 jobs a year. The work ranges from projects covering anything from refurbishment works to plant room upgrades, to new builds and extensions.
Joanne Sinnott, Operations Manager at Tom Willoughby, said: "Megan joined Tom Willoughby's straight from A-levels in September, with the intention of starting a Degree Apprenticeship in Quantity Surveying in September 2021.  Megan is a very capable young woman who has taken to her role extremely well. By taking the decision to spend a year gaining an insight into the industry prior to commencing her studies, I believe she will be in a far better position than many of her peers. By undertaking the apprenticeship, she will be in the valuable position of seeing what she is learning at University actually taking effect in the real world.
"It is great to see Megan taking her first steps in the Construction Industry and I look forward to watching her grow within her chosen profession over the coming years."
Due to Covid, the degree aspect of Megan's apprenticeship will not start until next year.  At this time, Megan will drop to four days at work and attend Northumbria University for one day each week.
Megan said: "Tom Willoughby have given me the perfect start into the construction industry. Not only do I get the benefit of working for one of the best family-run construction companies in the North East, but I have the added opportunity of attaining a degree in Quantity Surveying.
"The Commercial Assistant role was offered to allow me to obtain a good grounding of the company and business structure at all levels. I know the demands of work/degree will be challenging however I feel this is the most productive way for me to further myself academically whilst training on the job. The process will take five years, part time, however I feel the level of guidance and experience I am gaining whilst working within this role, alongside my degree will be invaluable and allow me to demonstrate and put into practise my knowledge along the way. My first few weeks have been very enjoyable and insightful and I'm excited for my future at Tom Willoughby."
Clare Clish, Megan's tutor and teacher, concluded: "A degree apprenticeship in this field is the perfect match for Megan and she will no doubt be an asset to Tom Willoughby Ltd.  She showed herself to be both diligent and enthusiastic during her time at Richmond School and Sixth Form College and we have every expectation that she will rise to the challenge of working and studying for a degree at the same time."