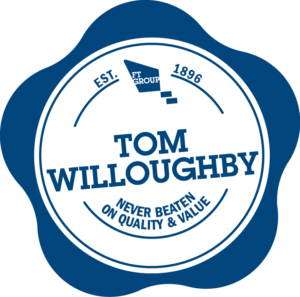 We've only gone and done it again! Tom Willoughby are proud to announce that we've won another GOLD Considerate Constructors Scheme award for 2020.
This Gold National Company Award is for the incredible standards upheld throughout the entire organisation and we couldn't be prouder!
Taken from the CCS Award Certificate:
"This company showcases an exceptional approach to considerate practice through fantastic external appearances and brilliant work with the local community. The commitments shown in respect of the environment, safety and the workforce are also magnificent, solidifying the company's status as a valuable and exemplary contributor to the industry.
2020 Gold National Company Award winners have performed to the highest standards of considerate construction setting them apart from all other registered companies monitored between 1 August 2019 and 31 July 2020.
Tom Willoughby makes an incredible contribution to raising standards in construction and is truly a credit to the industry."
The Considerate Constructors Scheme was introduced in 1999 to recognise and reward the UK's most considerate sites for the contribution they have made towards improving the image of the construction industry.
There are a variety of important elements taken into consideration within the scheme whilst reviewing the level of consideration taken towards the local neighbourhood, workforce and environment.
"It's such a fantastic achievement to win a CCS Gold Award and at the same time continue help to improve the image of the construction industry "
Tom Willoughby has been a member of the scheme since its introduction and we were the eighth company to sign up to the scheme.
We are incredibly proud of our team and glad to be involved in the changing vision of the construction industry through the Considerate Constructors Scheme.
Darren Johnson, Managing Director of Tom Willoughby said 'A significant percentage of our work is undertaken in and around the community and the core values of the Considerate Constructors Scheme is at the heart of everything we do. We remain committed to being respectful and professional whilst caring about the environment and securing the safety of everyone. We are delighted to be recognised for the work we do and great credit must go to our valued workforce for their continued commitment"