Helles Barracks Completion
Helles Barracks Completion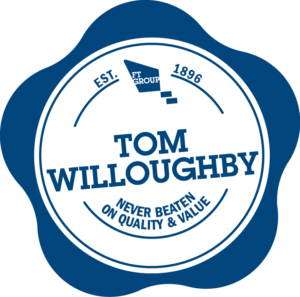 GRAHAM CELEBRATES 50 YEARS OF
WORKING AT CATTERICK

A SENIOR gas engineer has been recognised for 50 years of dedicated service at the British Army's largest garrison.
Graham Firby, 66, started work at Catterick Garrison as an apprentice in June 1969, is still working there now – and has no plans to retire.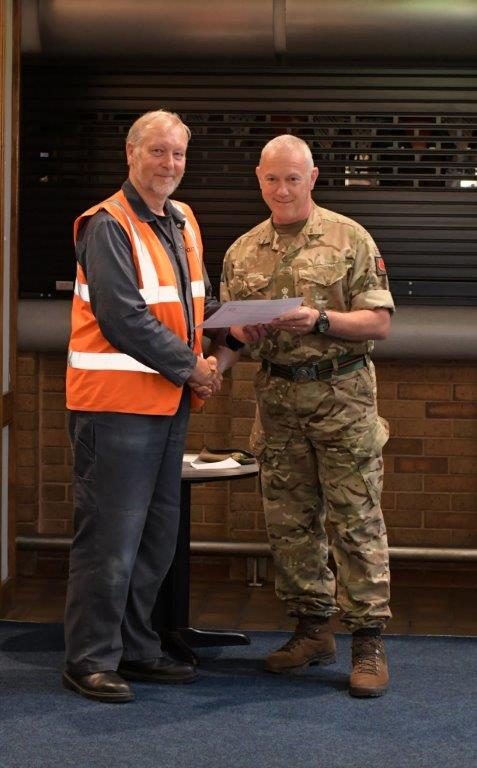 He first applied to work at Catterick while still at school in 1968. "The MoD wouldn't have me without further qualifications so I applied to Darlington College to study the equivalent of a BTEc. One day the headmaster came to see me and said the college wanted me to attend an interview immediately. I got on the bus, sat a test and passed the interview and started more or less straight away."
 
Armed with the extra qualification, Graham was accepted on to a four-year MoD general maintenance apprenticeship the following year, and has been there ever since.
 
"I was to start in September 1969, but my mother didn't want me round the house until I started so I took a pre-apprentice course starting in the June. I've now been here five decades and loved every minute of serving for Queen and Country," explained Graham.
"My first year was more or less spent in a classroom learning things like health and safety, after that we spent time in a range of different roles like vehicle maintenance, blacksmiths, carpentry to see what we all wanted to specialize in. 
"I really enjoyed the machine-shop work, particularly the maintenance and repair of small arms, so I started working in that area. Since then I've worked in different areas of work and on different sites on Catterick Garrison," he added. 
The maintenance work Graham was completing was passed from the MoD to successive private contractors, and now Graham is Lead Mechanical Gas Engineer for MoD contractor and leading North Yorkshire construction company Tom Willoughby. 
"I've been with Willoughby's a few years now and love working for the company. I have a great team here and have no plans to retire.
I've seen a lot of changes over the years – I remember when I started we had a station and train links to the rest of the region and beyond," said Graham.
To recognize the decades of service, Willoughby's arranged a celebratory presentation attended by members of the company and services' personnel. 
"Lieutenant Colonel Wayne Pledger, the highest ranking serving officer on camp on the day, gave a great speech and also presented me with a Catterick Garrison Medal," said Graham, who is originally from Reeth in North Yorkshire, but now lives in Richmond. 
It is not the first medal Graham has been awarded. Earlier in his career he was awarded an Imperial Service Medal by the MoD for his work as a union convenor and in training apprentices. 
Joanne Sinnott, Operations Manager at Willoughby's, said: "Graham has been fantastic and I'm pleased to hear he has no plans to retire. He is a highly respected Commercial Gas Engineer, and he is wealth of knowledge of the different heating systems across the Garrison is immense. He's admired and respected by those who work for him, and alongside him, and the loyalty he's shown to Catterick has been amazing." 
Outside of work, Graham helps his wife Barbara run a guesthouse in Richmond. He owns two powerful motorbikes and makes an annual trip to the TT Races in the Isle of Man. He also enjoys walking in the Lake District. 
Paul Blades, Managing Director of Tom Willoughby, said: "We originally started working at Catterick in 2012 and we are categorized as a 1st Tier Supply Chain contractor. It's an important contract to the company and we're proud to have Graham and so many other loyal, hardworking and experienced working with us at Catterick. Fifty years of working on the same site shows tremendous commitment. 
"He's a pleasure to work with and very well known by so many at the Garrison." 
Tom Willoughby was originally formed in 1896 and became part of the FT Group in 1994. As well as its Northallerton HQ, it has offices in Scarborough, Harrogate, Catterick and Leeming.
"He's a pleasure to work with and very well known by so many at the Garrison."